The year 2018 has been extremely busy for the Well Watch team. We accepted the challenge to bring on schools in Ft Lupton, Brighton, and Wiggins that have groundwater wells at their school. Wells were found at all three cities but new challenges developed quickly. One of two wells in Ft Lupton still exist but is plugged. One of the two wells in Brighton is open and functioning! However, the well at the high was removed during remodeling. Once again, Quality Well and Pump is coming to our rescue. In the near future, there will be a new well at Twombly Elementary in Ft Lupton and a new well at Brighton High School. At each of these schools we met with teachers and principals who were excited to come on board with the Well Watch Program( WWP)! Contact was made with the teachers at Wiggins High School and hopefully soon they will be implementing the WWP in their district.
Greeley Evans School District 6
Greeley Central High School
1515 14th Ave, Greeley, CO 80631
Brentwood Middle School
2600 24th Ave Ct, Greeley, CO 80634
Maplewood Elementary
1201 21st Ave, Greeley, CO 80631
Monfort Elementary
2101 47th Ave, Greeley, CO 80634
Jackson Elementary
2002 25th St, Greeley, CO 80631
Platte Valley School District RE 7
Platte Valley Middle School
700 Hill St, Kersey, CO 80644
Windsor School District
Skyview Elementary
1000 Stone Mountain Dr, Windsor, CO 80550
Valley School District RE1
North Valley Middle School
300 2nd Ave, La Salle, CO 80645
Gilcrest Elementary
1175 Birch St, Gilcrest, CO 80623
South Valley Middle School
1004 Main St, Platteville, CO 80651
Weld County School District Re-8
Twombly Elementary
1600 9th St, Fort Lupton, CO 80621
Brighton School District 27J
Brighton High School
270 S 8th Ave, Brighton, CO 80601
Besides all this new activity, the WWP team continued to work with teachers and students in Windsor, Greeley, LaSalle, Gilcrest, Platteville, and Kersey that have wells at their school. Groundwater geology and hydrology continued to be investigated by monthly water quality testing and logging that data into the WWP website. The teachers at several of these schools are ready to carry on these investigations on their own with only minimal help from the WWP team! Unfortunately though, several schools had new teachers come on board. This has caused the WWP team to spend more time with those teachers to bring them to level 1 on our in service model. This was one of our goals from the beginning, train teachers to carry these activities on by themselves. Unfortunately, some schools will occasional need more help as new teachers join the WWP.
Observe Wells Together Monthly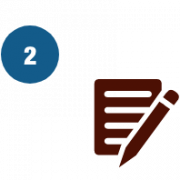 Record Geology
& Hydrology Data
Upload Data To WWP Website
Well Watch Updates